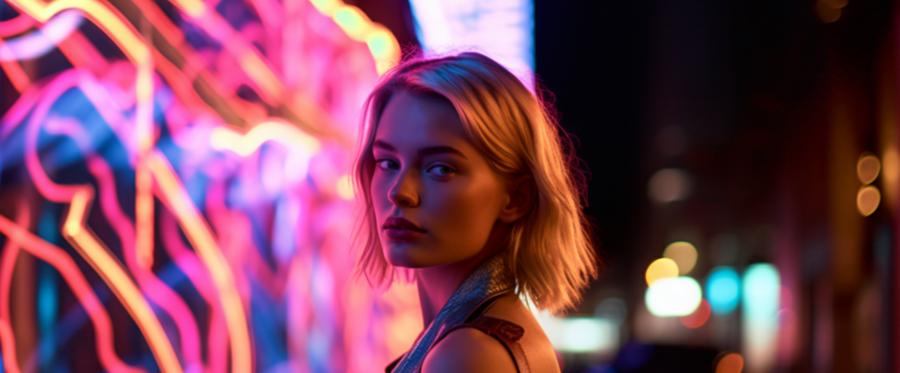 The Fashionable Roots of a Bustling Port City
Ah, Antwerp! Belgium's thriving port city, which has, since its inception, been a crossroads for all manner of things delightful and debauched. You might come for the diamonds, or perhaps the fine Belgian beer, but dear connoisseur, I advise you to stay for the fashion. While many may think of Paris or Milan when it comes to European style, Antwerp has a rich history of fashion that has made a lasting impact on the industry. So, without further ado, let us embark on a tantalizing trip through Antwerp's fashion history and its current trends!
From Humble Beginnings to Fashion Capitals
The history of fashion in Antwerp can be traced back to the 16th century when the city was a thriving center of trade and commerce. It was in the 1500s when Antwerp became one of the most important European cities for the production and export of luxury textiles like silks, velvets, and brocades. At this time, the city was a melting pot of cultures and influences, which led to a unique blending of fashion styles that spoke to the cosmopolitan nature of its denizens.
Fast forward to the 20th century, and Antwerp was still a bustling port city with a rich fashion history. Enter a group of young designers, the Antwerp Six, who burst onto the scene in the 1980s. This daring troupe of creatives, trained at the esteemed Royal Academy of Fine Arts, took the fashion world by storm with their avant-garde designs and innovative techniques, putting Antwerp on the map as a true fashion capital. The Antwerp Six consisted of Dries Van Noten, Ann Demeulemeester, Dirk Bikkembergs, Walter Van Beirendonck, Dirk Van Saene, and Marina Yee. It was their audacity and ingenuity that brought a rebellious and deconstructionist approach to fashion that would shape the industry for decades to come.
Antwerp's Current Fashion Landscape: From Couture to Streetwear
The legacy of the Antwerp Six lives on in the city's thriving fashion scene, with design houses and boutiques catering to a range of tastes and budgets. From haute couture and luxury brands to underground streetwear and vintage shops, Antwerp's fashion landscape is a wonderland of sartorial delights for the discerning and daring alike.
Antwerp's Fashion District: A Treasure Trove for Style Savants
Antwerp's fashion district, or "Quartier de la Mode," is an irresistible destination for those seeking a truly immersive and eclectic fashion experience. Located in the heart of the city, this area boasts a mix of high-end boutiques, avant-garde concept stores, and a myriad of vintage shops. Some must-visit locales within this stylish labyrinth include:
MoMu - Antwerp's renowned fashion museum, which houses an extensive collection of clothing, accessories, and textiles from the 16th century to the present day.
The Royal Academy of Fine Arts - The very same institution where the famed Antwerp Six once honed their skills. The academy continues to foster a new generation of innovative designers through its esteemed fashion program.
Vrijdagmarkt - This bustling open-air market takes place every Friday, offering a treasure trove of vintage clothing, accessories, and textiles. A veritable playground for those craving a unique and nostalgic shopping experience.
Embracing Antwerp's Eclectic Style
When it comes to the current fashion trends in Antwerp, one must embrace the eclectic and diverse nature of the city's style. From bold statement pieces to minimalist designs, Antwerp's fashion scene is a reflection of its rich history and multicultural influences. To truly capture the essence of Antwerp fashion, one must be fearless in their choices and adventurous in their approach. Remember, just as the Antwerp Six revolutionized the fashion world with their daring and innovative designs, so too can you, dear style maven, leave your mark on the world with a wardrobe that is uniquely yours.
In conclusion, the city of Antwerp offers a rich history and thriving present in the realm of fashion. With its diverse influences and fearless designers, Antwerp has cemented itself as a true fashion capital. So, next time you find yourself wandering the cobbled streets of this enchanting city, take a moment to appreciate the stylish surroundings and perhaps pick up a piece or two to commemorate your journey through Antwerp's fashionable history.
Article kindly provided by foreverinfashion.org