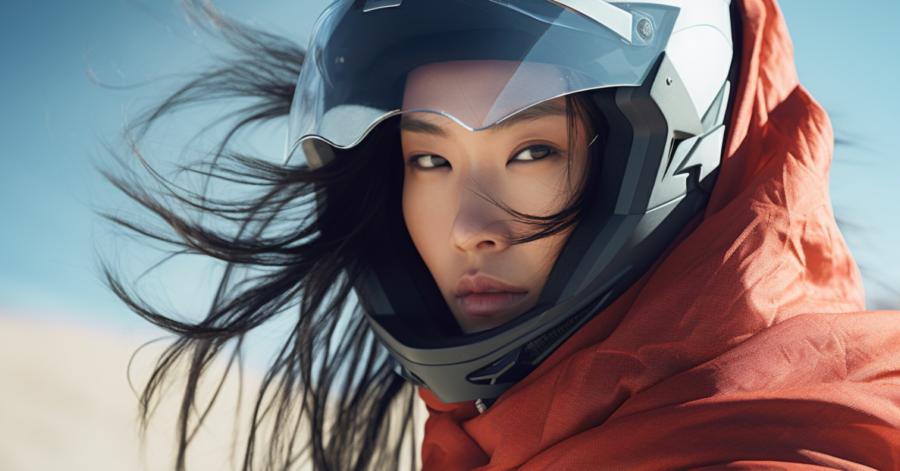 Introduction: Why Extreme Sports Need Extreme Fashion
Extreme sports are not for the faint of heart, nor are they for the sartorially challenged. Extreme sports athletes are constantly teetering on the edge of near-death experiences and complete wardrobe malfunctions, so they need attire that can keep up with their thrill-seeking lifestyles. Enter fashion for extreme sports - the marriage of form, function, and style, ensuring that the daredevil shredding down a mountain, catching a colossal wave, or launching themselves off a cliff looks fabulously fearless while doing so.
If you're an adrenaline junkie with a flair for fashion, this article is specifically tailored (pun intended) for you. Buckle up, and let's dive headfirst into the world of extreme sports fashion.
Avoiding the Fashion Faux Pas: Must-Have Features
Gone are the days of compromising style for safety. Thanks to innovative fabric technology, meticulous design, and a splash of creativity, today's extreme sports fashion encompasses both. But before we get into the nitty-gritty details, let's discuss some of the must-have features your extreme sports wardrobe should include:
Durability: You're going to be putting your attire through the wringer, so it needs to be strong enough to withstand your most punishing adventures.
Comfort: If you're focusing on how uncomfortable your clothing is, then you're not focused on the exhilarating activity at hand. Prioritize comfort to enhance your overall experience.
Weather Resistance: Mother Nature can be fickle, so choose materials that can brave the elements, whether it's water, wind, or UV resistant.
Breathability: Keeping your body at the right temperature is critical when engaging in extreme sports. Opt for fabrics that wick moisture and allow for airflow to keep you comfortable and safe.
Functionality: Storage, adjustability, and accessibility should be considered when choosing your extreme sports attire. After all, nobody wants to fumble around with their gear when they're hurtling toward the ground at breakneck speeds.
Flair: Last but not least, your attire should make a visual statement. Be bold and daring - just like your chosen sport!
Brands that Bring the Heat: Top Extreme Sports Fashion Picks
Now that you know what to look for in your extreme sports wardrobe let's highlight some of the best brands in the business that bring the heat, both in terms of style and functionality:
Patagonia: This brand is a champion of sustainability and a pioneer in outdoor wear. With a range of jackets, pullovers, and pants designed for extreme sports enthusiasts, you'll not only look good but also feel good knowing you're supporting a responsible brand.
The North Face: Known for their iconic logo and top-quality gear, The North Face offers a selection of jackets, vests, and pants with various weather-resistant and breathable features to keep you at peak performance in extreme conditions.
Oakley: This brand is synonymous with action sports and performance eyewear. Oakley's sunglasses and goggles not only protect your eyes from the elements but also make a stylish statement on the slopes, trails, or waves.
Roxy: Designed for women who refuse to be defined by stereotypes, Roxy offers a vibrant collection of extreme sports apparel that doesn't compromise on performance or style.
Accessorize Like a Pro: Practical and Chic Must-Haves
Accessorizing your extreme sports look is equally important as the clothing itself. Here are some functional and fashionable essentials to add to your repertoire:
Helmet: Don't sacrifice your noggin for fashion - choose a helmet that's both stylish and protective, such as the Giro Synthe MIPS or the POC Ventral Air Spin.
Footwear: A sturdy pair of shoes or boots can make the difference between a fantastic day and a disastrous one. Brands such as Salomon and Adidas offer high-quality, specialized footwear for various extreme sports.
Gloves: Keep those digits warm, dry, and protected with a well-fitting pair of gloves. Hestra and Black Diamond are two reputable brands offering gloves for various extreme sports.
Backpack: A versatile and durable backpack should be on every extreme sports enthusiast's shopping list. Brands like Osprey and Deuter offer functional, stylish options to keep your gear secure and organized.
Wristwatch: A rugged, waterproof wristwatch with useful features such as a compass, altimeter, and barometer is an indispensable accessory for extreme adventures. Brands like Suunto and Garmin have got you covered.
Conclusion: Dare to Be Bold in Extreme Sports Fashion
Extreme sports are for the fearless few who crave the adrenaline rush, the heart-pounding excitement, and the breathtaking views that come with pushing the limits of human potential. So, it only makes sense that your wardrobe should be just as bold, daring, and stylish as the activities you partake in.
Now that you're equipped with the knowledge and inspiration to curate your extreme sports wardrobe, it's time to gear up, show off your flair, and defy gravity in style.
Article kindly provided by foreverinfashion.org