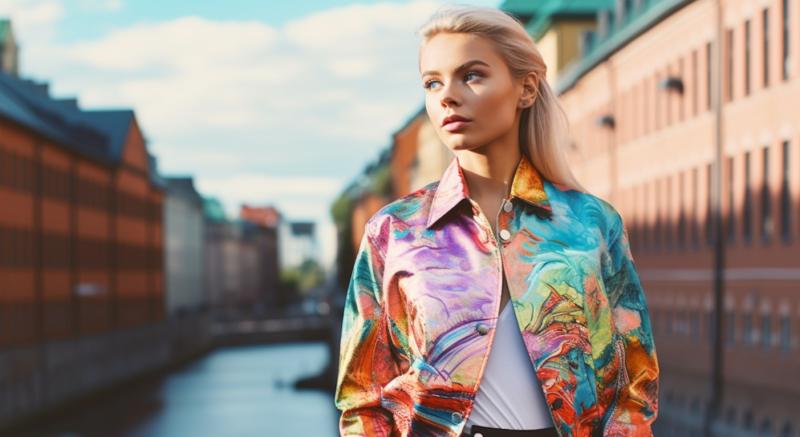 Introduction
Welcome, esteemed citizens of the internet, to a whirlwind tour of Dublin's sartorial past and present. As I meander through the streets of Dublin, I can't help but admire the city's unique fashion flair. It's a melting pot of tradition and modernity, a city that wears both its history and contemporary influences on its stylish sleeve. So, grab a pint of Guinness and let's embark on a journey of Dublin's fashionable history and its current style scene.
A Brief History of Dublin Fashion
From the time of the Celts to the present day, Dublin's fashion scene has always been a fascinating topic. It's not just about the clothes, mind you. It's about the people, the culture, and the ever-shifting tides of history that have shaped this beautiful city.
The Irish Aran Sweater: A Timeless Classic
Let's start with a staple of Irish fashion: the Aran sweater. This cozy, intricately knit garment hails from the Aran Islands off the coast of Ireland. These sweaters were originally created for the local fishermen, providing warmth and water resistance. Each family had its own unique knitting pattern, so if a fisherman met an unfortunate end at sea, his body could be identified by the sweater's design.
Today, the Aran sweater has evolved into an icon of Irish heritage, worn by people around the world. It's also a great way to stay warm during those chilly Dublin winters.
The Tumultuous 20th Century
From the struggle for independence to the economic turmoil of the 1980s, Dublin's fashion scene has been influenced by its tumultuous history. For much of the 20th century, clothing was more about practicality than style. The working classes wore simple, utilitarian garments, while the wealthier individuals donned their Sunday best for special occasions.
However, as the economy improved in the 1990s, Dublin's fashion scene began to flourish. Irish designers like Lainey Keogh and John Rocha gained international acclaim, putting Dublin on the map as a fashion capital.
Fast Forward to Present Day Dublin
Now that we have a grasp of Dublin's fashionable history, let's explore the current trends gracing this fair city's streets today.
Urban Streetwear Meets Irish Charm
One of the most prominent trends in Dublin right now is the fusion of urban streetwear with traditional Irish elements. Think graphic tees featuring Celtic symbols, oversized hoodies adorned with Irish sayings, and chunky sneakers paired with fisherman's caps.
The Resurgence of Vintage Styles
Another noteworthy trend in Dublin is the embrace of vintage styles. Visit any bustling street in the city, and you are likely to encounter throngs of stylish Dubliners sporting flapper dresses, tweed jackets, and other throwbacks to the past.
Not only do these styles provide a nod to the city's rich history, but they also offer a sustainable alternative to the fast fashion industry. As a result, vintage shops and thrift stores are thriving throughout Dublin, making it easier than ever to score a one-of-a-kind find.
Statement Outerwear
Given Ireland's unpredictable weather, it's no surprise that outerwear plays a crucial role in Dublin's fashion scene. From colorful raincoats to oversized blazers and everything in between, Dubliners know how to make a statement with their outerwear.
And let's not forget about the enduring popularity of the Irish tweed flat cap. This timeless accessory is not only a nod to the country's heritage, but it's also a practical way to keep one's head warm and dry in the ever-present drizzle.
Fashionable Irish Designers to Watch
Aspiring fashionistas should keep an eye out for Ireland's up-and-coming designers making waves in the industry. Here are a few names to know:
Simone Rocha: The daughter of famed Irish designer John Rocha, Simone's designs are a favorite of fashion editors and celebrities alike.
Richard Malone: This talented designer is known for his sustainable approach to fashion, utilizing recycled fabrics and eco-friendly dyes in his bold creations.
JW Anderson: A Northern Ireland native, Anderson's avant-garde designs have gained quite a following in the fashion world.
In conclusion, Dublin's fashion scene is a delightful blend of the old and the new, with a generous helping of Irish charm thrown in for good measure. Whether you're an avid trendsetter or simply appreciate a stylish ensemble, there's no denying that the city's sartorial offerings are a sight to behold.
Article kindly provided by foreverinfashion.org