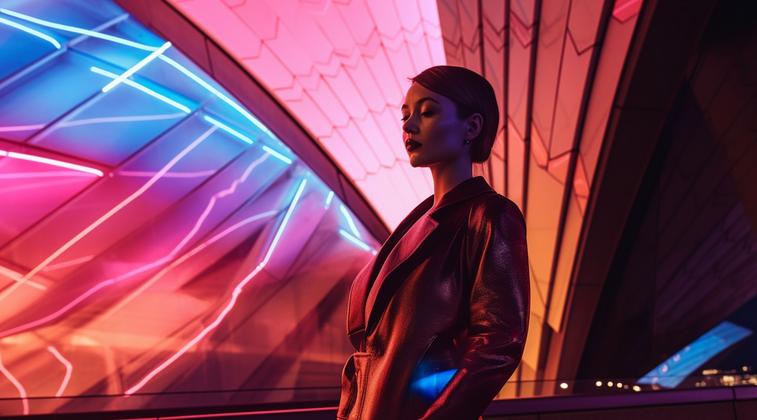 Introduction: Are You Ready to Talk Sydney Style?
Well, buckle your proverbial seatbelts because we're about to dive into a sartorial trip through the streets of Sydney, Australia. It's a land where Crocodile Dundee meets Prada, where "G'day, mate!" is said with a wink and a designer scarf. We're talking about current fashion trends and the city's history of fashion, providing you with valuable insights, practical advice, and possibly some chuckles on the way.
The History of Fashion in Sydney: A Stroll Down Memory Lane
Once upon a time, in a land down under, the British arrived and decided they would take their British fashion sense and bestow it upon the lovely people of Australia. And thus, the Sydney fashion scene was born. The early days of Sydney fashion were all about propriety, stiff collars, and heavy fabrics, a far cry from today's sun-kissed beach vibes and chic urban styles. The city's fashion scene evolved through the ages, picking up influences from Europe, America, and the indigenous Aboriginal population along the way.
Aussie Icons: Designers Who Shaped Sydney's Style
Throughout the years, Sydney has produced some true icons of fashion. Let's have a look at just a few of them:
Akira Isogawa: Known for his East-meets-West aesthetic, Isogawa has become synonymous with Australian couture.
Collette Dinnigan: With what seems like an endless list of celebrity clients, Dinnigan has made Australian fashion a global phenomenon.
Zimmermann: Sisters Simone and Nicky Zimmermann have won the hearts of fashionistas all over with their sophisticated, feminine designs.
These designers and many more have helped to shape Sydney's style and put the city on the international fashion map.
Current Fashion Trends in Sydney: What's Hot and What's Not
Now that we've had a brief history lesson, let's jump into the present day and examine what's trending in Sydney right now. Here are some of the top trends taking the streets of Sydney by storm:
1. The Rise of Athleisure
Let's be honest, who doesn't love being comfortable and fashionable at the same time? Athleisure has taken the world by storm, and Sydney is no exception. Thanks to the city's active lifestyle and sunny climate, it's no wonder that the locals have embraced leggings, sneakers, and gym-to-street wear like it's their patriotic duty.
2. Sustainable Fashion
Sydney has a strong focus on sustainability, with many designers and consumers opting for eco-friendly materials and ethical production methods. From organic cotton to upcycled garments, the fashion scene in Sydney proves that looking good and doing good can go hand in hand.
3. The Return of the Bohemian
If there's one thing Sydney loves, it's a good ol" bohemian vibe. Flowy dresses, earthy tones, and a relaxed aesthetic are taking the city by storm. Perhaps it's the influence of the stunning Australian landscapes, or maybe it's just a way for the fashion-forward folk of Sydney to rebel against the tyranny of business attire. Whatever the reason, we say: long live the boho chic!
Practical Advice: How to Dress Like a Sydney-sider
Now that you have a grasp on Sydney's fashion history and current trends, it's time for some practical advice on how to dress like a local:
1. Embrace Layering
With its unpredictable weather, Sydney has mastered the art of layering. A light jacket or cardigan is always a good idea, because you never know when the heavens will open up and rain down on your parade.
2. Stay Beach Ready
Sydney is known for its gorgeous beaches, so make sure to always have a swimsuit, sunscreen, and a pair of flip-flops handy. You never know when the opportunity to hit the beach will arise, and you don't want to miss out on a chance to soak up some Aussie sun.
3. Mix High and Low
One of the secrets to Sydney's unique style is the art of mixing high-end fashion with affordable, everyday pieces. Don't be afraid to pair your designer skirt with a thrift store find - it's all about balance and personal expression.
Conclusion: Sydney's Fashion Scene - A Blend of the Old and the New
From its early days of British influence to the current mix of international styles, the fashion scene in Sydney has come a long way. Today, the city is a bustling hub for fashion lovers, with a unique blend of high-end designers, sustainable fashion, and eclectic street styles. So, if you find yourself in Sydney, don't forget to embrace your inner fashionista and immerse yourself in the city's vibrant fashion culture.
Article kindly provided by foreverinfashion.org